Sarah Sexton, Technical Evangelist, Microsoft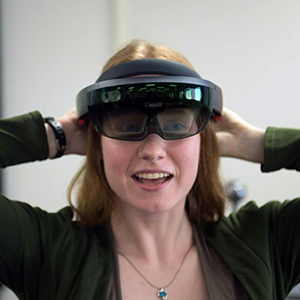 Sarah Sexton is a Technical Evangelist, a dedicated advocate for technology, committed to highlighting strengths and seeing more women and minorities get involved in game development. Her responsibilities at Microsoft include public speaking, writing code, blogging and tweeting about cool services, and interacting with communities in the Midwest. She helps developers find success on Windows platforms through meetups, conferences, university workshops, and game jams. She is also a co-founder of the Voxelles: Chicago's Women in Game Development. She focuses on Unity, Construct2, BizSpark, Visual Studio, C#, Node.js, Bootstrap, and Git. She is most passionate about diversity, inclusion, and communicating clearly.
Adam Wisniewski, Founder, EX3 Labs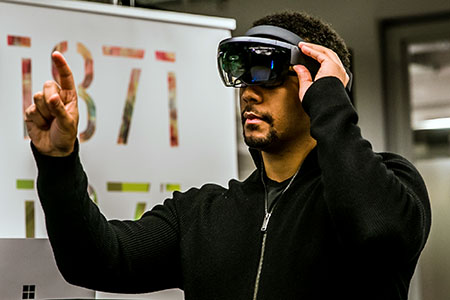 Over the past decade, Adam has helped dozens of companies, from start-ups to large enterprises, design / build web and mobile applications, train internal design teams and develop digital strategies. Specializing in user experience design and product strategy, Adam has led major technology initiatives in the financial services sector, healthcare, and government, including the City of Chicago.
Through his 15+ years of experience helping organizations solve major business challenges through technology, Adam found some commonalities within large enterprises: each organization was spending large sums of money and time launching new ideas and products yet still struggling to innovate. As a result, in 2016, Adam founded EX3 Labs. He made it his mission to help companies use agile and lean methodologies to test and build new software ideas with less risk and greater frequency. EX3 Labs concentrates in emerging technologies such as Internet of Things (IoT), mixed / virtual reality and artificial intelligence.
In early 2017, the company gained national attention by building the first ever 3D Hologram of Dr. Martin Luther King Jr's "I Have a Dream" speech and showcased it a Chicago's 1871.